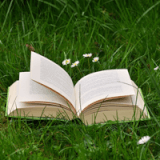 A Teddy Bear Picnic Celebration (KIDS Ages 3-6)
Your Land - 3-6 years
Bring your dolls and stuffies to help celebrate springtime. We will start with spring-themed picture books, then go on a short hike, searching for signs of spring, before spreading blankets for a peppermint tea picnic. (Feel free to bring your favorite beverage with you). Don't have a stuffed animal? We have plenty to share in the Ranger cottage.
Minimum Participants:
5
Sign Up for Updates
By clicking "sign up" you will receive a reminder and updates about this program.
General Info
Jessica Ermak
(720) 667-6107