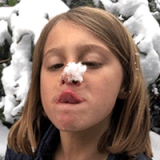 Loving Open Space: Valentine Making Kids Hike (Ages 3-6)
Your Land - 3-6 years
What do you love about being outdoors? After reading picture books together, kids will create valentines celebrating Open Space. Then hike the meadow trail, viewing the world through heart-shaped frames. Geared to ages 2 to 5, but all are welcome.
Minimum Participants:
5
Sign Up for Updates
By clicking "sign up" you will receive a reminder and updates about this program.
General Info
Jessica Ermak
(720) 667-6107