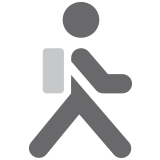 TRAINING - Sheltered English
02/01/2023 | 09:30 AM - 12:30 PM
Classroom / Indoor Location
Come and join Rafael Salgado, Calwood Executive Director, and longtime Environmental Educator in a Sheltered English instruction training. Don't miss it. This technique will allow you to communicate with English Language learners (ELL) and will enrich and expand your toolbox as educator to reach broader diverse audiences. Sheltered English Instruction delivers language-rich, content instruction in English that is comprehensible to the learners. Additionally, it allows English learners to progress while developing proficiency in English. NOTE: OSMP will provide drinks and light snacks. Bring your sack lunch if you want. The majority of the training will be offered indoors, but if the weather permits, we will spend some time outside of the building doing some activities. Dress appropriate and bring your layers.
Minimum Participants:
6
Maximum Participants:
30
Sign Up for Updates
By clicking "sign up" you will receive a reminder and updates about this program.
General Info
Juanita Echeverri
(720) 398-7324