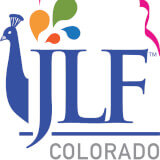 Wed 09/20 - Sun 09/24 @ 06:00 PM to 10:00 PM
Jaipur Literature Festival
Production Volunteer: Production Volunteers support and assist the production management team to ensure that the entire Festival runs smoothly. During setup, you could be moving chairs, bundling and moving materials, arranging a stage for presenters, coordinating for a special workshop, or helping put up signs, among many other tasks. During the Festival, you could also be assisting with vendors, supporting them by resolving questions or problems and keeping vendor areas tidy as needed. You may help coordinate between the JLF staff and festival vendors or help keep the Author's lounges tidy, well stocked, and presentable. Immediately following the festival, you will support in taking down banners, organizing and packing materials, closing the Volunteer and Author lounges and generally returning the Library to its regular everyday appearance. A willingness to pitch in and flexibility are key to this work. Ability to lift 20 lbs. preferred. Court-Ordered Community Service volunteers ARE accepted for this role. IN- PERSON Training is required for this role. Please sign up to attend one training session. Volunteers must be 13 years old for this role. Volunteers under 18 must have a parent or guardian digitally sign the online Risk & Release Form when registering to volunteer.
Volunteers Registered:
11 (25 available)
Volunteer Notes
Pre-event Volunteers, meet at the Volunteer Office inside the Arapahoe entrance at the start time of your shift. No training is required if you are only volunteering in the pre-festival/event preparations phase. If you are volunteering DURING the festival, please sign up for a volunteer training by clicking the link below.