Get Involved: Open Space Mountain Parks - Assist Staff: Photography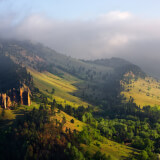 Assist Staff: Photography
---
Description:

Dream it! Build it! Love it! We need your help in spreading the message of stewardship. Does your skill set include outdoor photography and outreach messaging? Do you have a keen eye for those special moments that share inspiration? We are seeking help from an experienced and reliable volunteer who can capture photographic images during volunteer project events to help support future media and messaging. Come join us as we support the legacy of OSMP!

Objectives:

Take high quality images of One-Day Volunteer Projects (ODVP) and volunteers, ongoing volunteer work, OSMP landscapes and wildlife
Work closely with Volunteer Coordinators for imagery needs that will be used for OSMP marketing, advertisements and internal and external documents

Responsibilities:

Take photographs at ODVP that's purpose is for future promotional needs (website, Twitter, Facebook, annual reports, etc.)
Submit photos and report volunteer hours via Count Me In Boulder
Follow the City of Boulder's Volunteer Handbook and OSMP Standard Operating Procedures, Guidelines and Policies
Stay up to date on area closures, permit areas such as Habitat Conservation Areas. Work with Administrative staff to obtain permits into these special places

Qualifications:

Photography experience, preferably event photography and photo editing skills
Comfort working outdoors - independently and with project managers
Ability to hike on steep trails or off-trail areas safely
Excellent record keeping and communication skills

Commitment/Expectations:

Required to sign an Acknowledgment of Risk and Release Form;
Annually, attend 10-15 outreach events, volunteer projects or other OSMP sites when applicable. Time commitment 1-2 hours per visit.
Complete a background check
Have a commitment to the mission of OSMP
Work closely with OSMP staff on scheduling and ability to be self-organized when working independently
Volunteers retain photo authorship rites and will receive credit but releases COB to use photos at will
Volunteers will use own cameras and equipment and will share final photographs with OSMP digitally

Benefits:

Gain experience with event photography and OSMP volunteer projects
Work with staff to support OSMP stewardship and messaging
Connect with others who care about OSMP sustainability
Enjoy the beauty of OSMP!

Time Commitment:

Attend 10-15 outreach events or volunteer projects annually, about 1-2 hours per event.

Documents:

For more information, please contact Kristin Weinberger at weinbergerk@bouldercolorado.gov or 303-910-5603.
---