 Alex B - Education: Naturalist Armant L - Education: Naturalist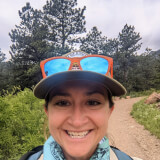 Jessica E - Education: Naturalist
I began working with OSMP in Spring of 2021 and have since found a niche for myself in the early childhood club. Kids under six and the young at heart seem to appreciate my sense of humor and penchant for all things weird and wacky. You can most often find me at StoryTimes and Nature Play Dates, though I deliver the occasional adult hike, too. Kelly K - Education: Naturalist
Hi there, my name is Kelly Kirk and I am a naturalist and a Certified Interpretive Guide through the National Association for Interpretation. My background is in environmental science, community outreach, and volunteer coordination. I enjoy hiking, taking our cunucu to the dog park, and spending time amongst wildflowers. Nature has so much to teach us, and I am l looking forward to learning together in our beautiful natural system. Currently working on the OSMP trails challenge! Leidy P - Education: Naturalist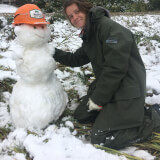 Sarah H - Education: Naturalist