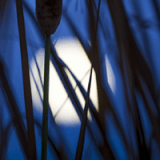 Light the Night: A Firefly Viewing Party
07/08/2022 | 08:00 PM - 09:30 PM
Sawhill Ponds
Earth & Sky - Seniors
While the Fourth of July is behind us, there's still time to check out nature's light show. Learn more about fireflies, the unicorns of the insect world, including how they glow, where you can find them, and why lady lightning bugs have earned femme fatale status. Join Naturalist Jessie Ermak along an easy, dusk hike at Sawhill Ponds, ending with an observation period as darkness falls. Bring a headlamp or flashlight to guide your way.
Maximum Participants:
25
Sign Up for Updates
By clicking "sign up" you will receive a reminder and updates about this program.
General Info
David Ford
(720) 765-2722