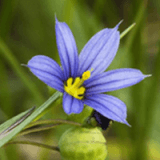 Grandparents + Children Hike (for Older Adults 60+ and the Children ages 5-12 in their lives)
Earth & Sky - Seniors
Whether or not you are a grandparent, Open Space & Mountain Parks (OSMP) invites older adults to bring 1 or 2 children on this hike led by volunteer naturalist Debora Martin. We will have kid-friendly activities that encourage appreciation of spending time in nature. Meet at the Lehigh Street entrance trail to Shanahan Ridge where Lehigh and Lafayette Streets intersect. The is also a SKIP bus stop.
Maximum Participants:
15
Sign Up for Updates
By clicking "sign up" you will receive a reminder and updates about this program.
General Info
Betty W Naughton
(303) 517-3472